The current organ is a Viscount digital organ with three manuals - 'Great', 'Swell' and 'Choir' - just like the last pipe organ and a 32 note pedal board.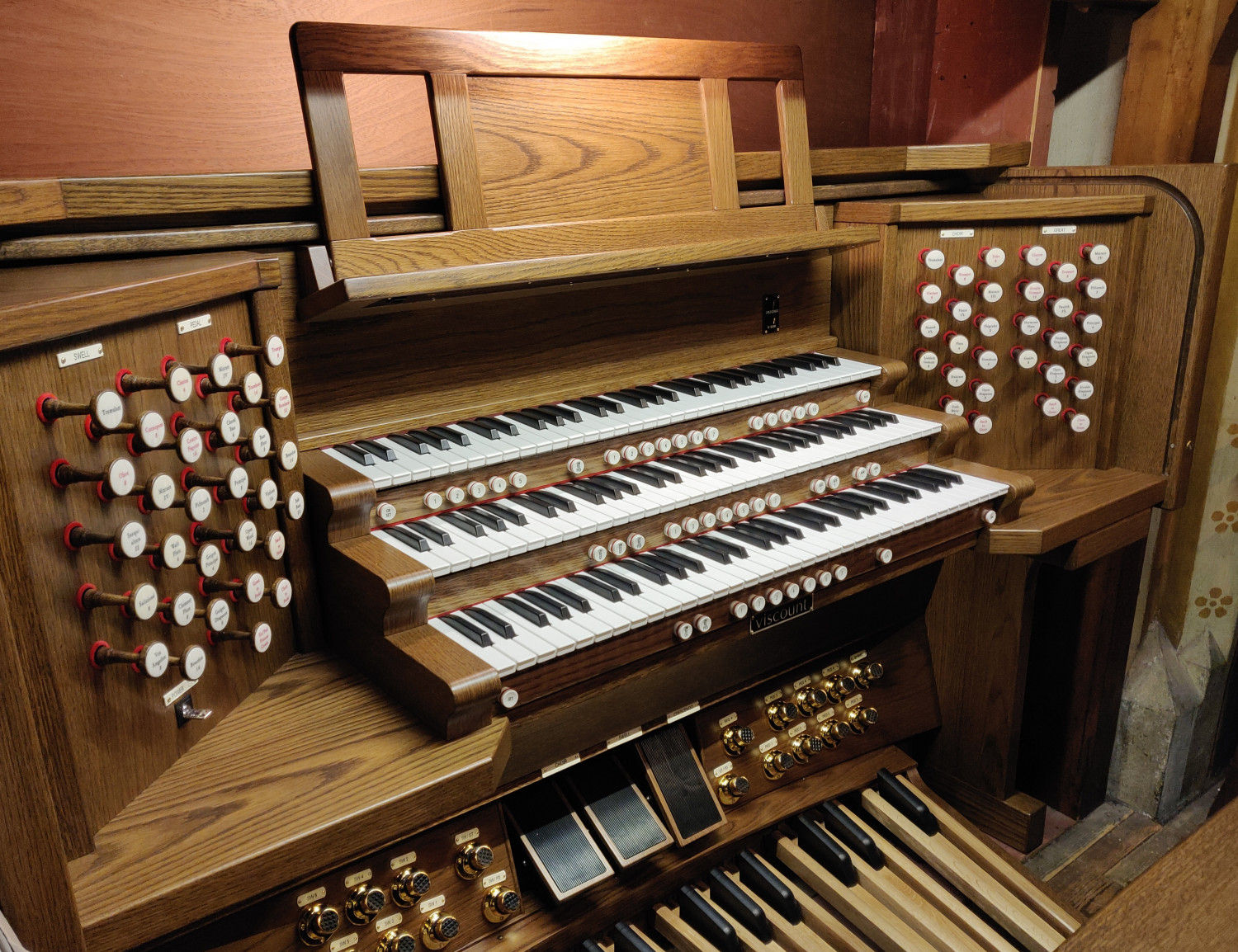 It has a comprehensive specification with 51 speaking stops spread across the four divisions. With great advancements in the technology used in digital organs the sound is greatly improved from the previous organ; it uses sound sampling technology called Physis. The projection of the sound into the building is also improved thanks to the 13 speakers: the 'Great' speaks into the Nave, the 'Swell' down the North Transept, the 'Choir' into the Chancel and the 'Pedal' into the Nave and North Transept. There are many playing aids on the organ with 7 pistons per division and 10 general pistons, all stored in 16 memory banks. For the full specification of the current organ please click here.
For a full history of the organs in Holy Trinity please click here.